product category








D Curl Russian Lashes Y20D
APPLICATION:
● D Curl Effect
D curl, same wearing effect like volume extension.
● Soft Cotton Band
The eyelash bands are tied with soft hand crafted cotton band, which is more flexible and can be bent into any shape, easy to fit the eyes.
● Reusable
The lashes could be reused about 25-30 times with proper care, keep perfect curl after repeated use.
Product Description
HOW TO APPLY
1. Clip your eyelash with an eyelash curler
2. Pinch the two ends of the lashes to adjust the radian
3. Trim lashes with scissors according to your need
4. Apply glue to the root of the lashes
5. Gently adjust the position of the lashes
6. Blink to test comfort and you're all set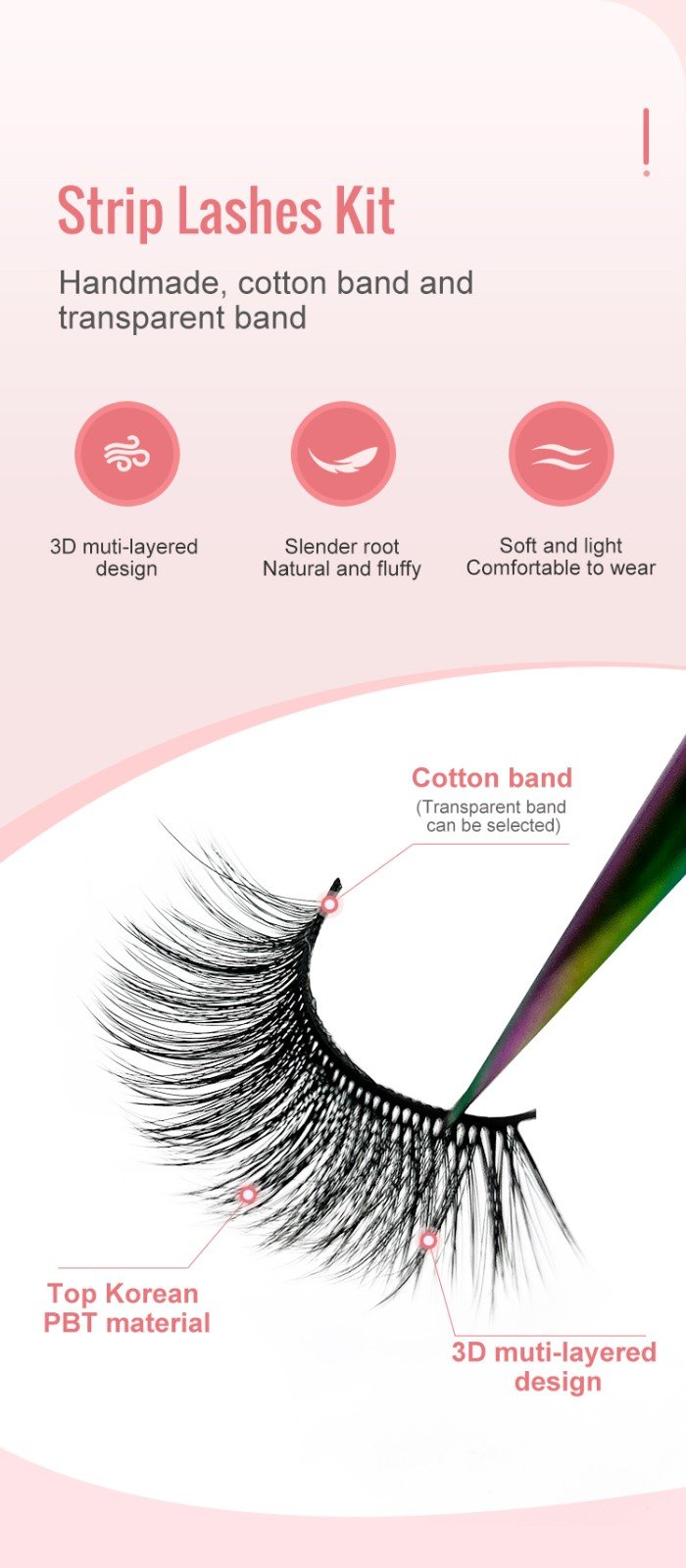 Inquire Now
If you have any questions or needs about the product, please fill in the following form and we will contact you as soon as possible.